The Center for Synthetic Biology is an crossdisciplinary research center at University of Copenhagen. Having pioneered synthetic biology as a major research focus in a European context, the Center today creates a framework for several major research initiatives that has sprung from the orginal UNIK Synthetic Biology initiative. Maintaining a crossdisciplinary, collaborative environment on all academic levels is a key role for the Center for Synthetic Biology.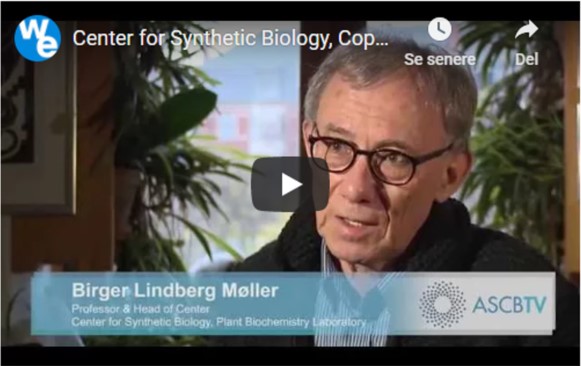 Watch a short introduction to the Center's Plant Pathway Discovery projects
The research area of synthetic biology was originally established at University of Copenhagen in 2009 on the basis of an elite grant, UNIK (Danish for Investment Capital for University Research) of 120 million DKK from the Danish Ministry of Science, Innovation and Higher Education.

The Center for Synthetic Biology coordinates research in synthetic biology within 4 faculties and gathers researchers and students from 6 departments at University of Copenhagen. The center forms an overarching structure of several research initiatives, which include various research groups within the center.

All decisions relating to the center's general research and strategy are made by the steering group led by Birger Lindberg Møller. The administration of the center is located in the synthetic biology secretariat  at Department of Plant and Environmental Sciences. 

In addition to performing world-class research in synthetic biology, the center is offering a course on the postgraduate level, and further education programmes on the undergraduate and PhD-fellow levels within the research area are under preparation.