Network of Young Synbio investigators (NYSI)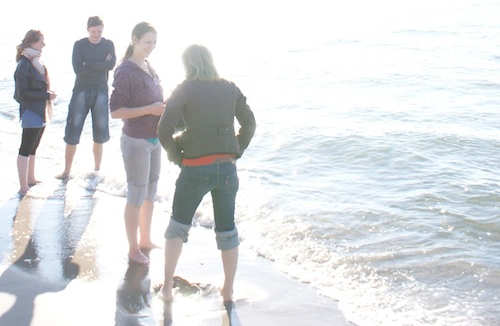 Background for The Network of Young Synbio Investigators (NYSI)
PhD students and other junior scientists within the Center for Synthetic Biology are the ones who will carry the knowledge, experience and potential of working in cross-disciplinary collaborations into the future. As such, they are the most important carriers of the cross-disciplinary culture emerging from the convergence of the disciplines represented in the Center.
For this reason, we founded NYSI with the purpose of giving the young scientists of the center an opportunity for gathering in informal surroundings to discuss their projects, socialize and strengthen their identities as participants in cross-disciplinary projects. We also wanted to give the NYSI members access to people who are stakeholders in the world of research, thus strengthening young investigators' personal networks.
NYSI Activities
We plan the NYSI activities so they:
Guide careers: give the young synthetic biology scientists a strong external network, and prepare them for their careers as researchers, be it in the academia or in the industry
Widen scientific scope: are research-related without being limited to a mono-disciplinary focus
Open doors: give the network members access to people, who are stakeholders in the world of research without representing a single research area
We therefore invite industry representatives, members of funding bodies, entrepreneurs or scientists with some particular interdisciplinary and diverse backgrounds to share their experiences. Their informal talks should spur discussions about e.g. how to establish industry collaborations as a university researcher. One of the goals of NYSI is to give the young scientists a free space for socializing outside the university itself, so the meetings are always taking place at cafés or the like, to promote an informal atmosphere. Events are funded by the bioSYNergy 2016 Excellence Programme.
Who Did You Miss?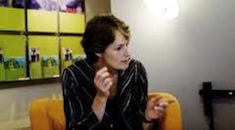 Evolva A/S
lectures and guided tour
Anne-Marie Engel
Head of Research, The Lundbeck Foundation
Sarah Blackford, BioScienceCareers
Career workshop for PhD students and postdocs
Peter Hildebrandt
Entrepreneur, CEO CC Synbio

Peter Olesen 
Chairman of the Danish Council for Strategic Research, CEO Actifoods.
Thomas Hamann
Senior Strategy Manager, Novo Nordisk A/S
Stephen Sligar
Professor in biophysics, University of Illinois at Urbana-Champaign
Nickie Spile
Vice-President at Novozymes at Research & Development
Become a Speaker
Are you interested in sharing your knowledge with young synthetic biology researchers? Contact Nanna Heinz: heinz@plen.ku.dk