22 September 2016
Midterm Evaluation of bioSYNergy: World-Leading
world-leading excellence
The international review panel appointed to carry out, among others, the midterm evaluation of our bioSYNergy project finds evidence of world-leading excellence in several parts of the project
The UCPH Excellence Programme for Interdisciplinary Research was initiated in 2013 and now an external, international review panel lead by vice-president of the European Research Council (ERC) has conducted a midterm evaluation of the programme and give advice on how to proceed for the remainder of the project period by the end of 2017.
In their final assessment of bioSYNergy, the panel concludes that the project is internationally excellent and there is evidence of world-leading excellence in several parts of the project. They also find that the project has generated an immense amount of collaboration that will be valuable to the university in the future.
In the evaluation of bioSYNergy the reviewers point to:
Research excellence and international impact:
The level of scientific excellence is impressive
The project has generated studies of a wide scientific and societal relevance
bioSYNergy has a unique research profile with a unique international visibility
Research based education and researcher training
Good ability in producing high quality educational contributions and engagement with PhD students
Participants have been instrumental in teaching entrepreneurship at Copenhagen Business School, making business plans for synthetic biology solutions and exposing early career students to business environments and end-user perspectives
Interdisciplinary collaboration, organization and governance
The organization and governance has been visible and well-executed
A well-running secretariat has been instrumental in the success of the project
There is a proactive and collective communication of news both internationally and to external stakeholders working across different media and platforms, incl traditional and new media, art installations, documentary films, social media etc. Strong presence in Danish press.
The strong emphasis on international and global presence has helped elevate the project to international success
External funding, collaboration, innovation and impact
The project's strategy for attracting external funding is excellent. [It] is comprehensive, elaborated and successful.
With six patents and 12 licenses, there is potential for future income-generating activities and extensive public-private collaboration at many levels and targeting different industries. The project has great potential for scalability and industrialization of research.
The project has been successful in setting up and nurturing collaborative relations across different networks, ranging from the business sector, the public sector, ethical committees, international universities, artists, documentaries, makerspaces, citizen scientists etc.
Conclusion and future recommendations
The project has generated an immense amount of collaboration that will be valuable to the university in the future. The number of PhD students and postdocs in the law/communications/ethics areas could be increased. 
The evaluation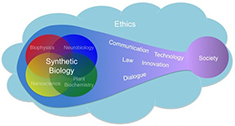 Read the full evaluation of bioSYNergy 2016 Excellence Programme 
All of the 2016 projects
News story in UCPH intranet
The review panel
Professor Klaus Bock (Chair) 
Vice president of the European Research Council
Research interests: Organic Chemistry
Professor John Gardner 
Oxford University
Research interests: Law and Philosophy
Professor Peter C Tyler
University of Wellington
Research interests: Organic Chemistry
Professor Wim H. M. Saris 
Maastrict University
Research interests: Human Nutrition
Professor Yasemin Soysal
University of Essex
Research interests: Sociology
Rapporteur Assoc. Prof. David Budtz Pedersen
Aalborg University, Copenhagen
All evaluations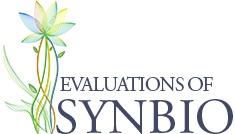 Collection of all evaluations of Center for Synthetic Biology