7 November 2016
ARTiS 2016 Winners awarded
Photo contest
The winners of the ARTiS 2016 photo contest has been announced. Scientist and students participated by sharing their beautiful science pictures and a committee awarded the best photos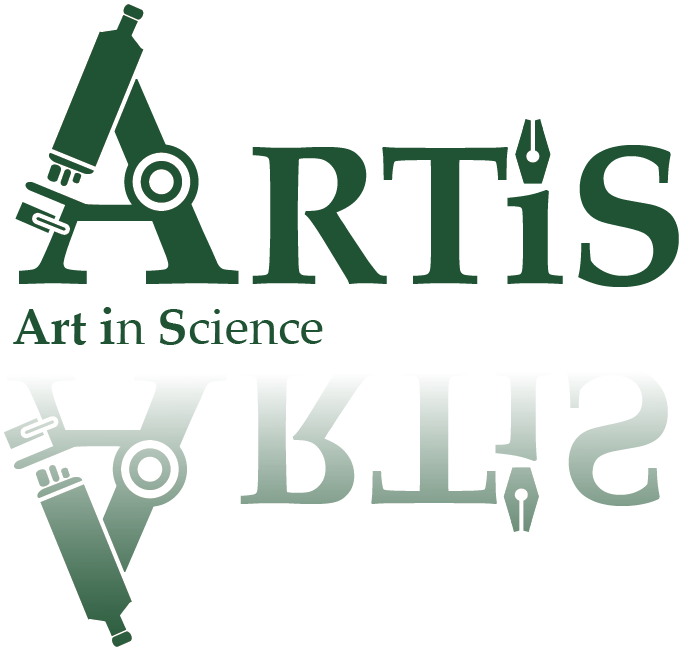 The Danish science news paper 
Videnskab.dk features an article about the ARTiS 2016 photo contest. The ARTiS pictures were exhibited at the Culture Night in Copenhagen on October 14th and at a reception at the HC Ørsted Institute last week the winners were announced. Gold, Silver and Bronze Prizes for the best pictures, Best Amateur photo, Best Young ARTscientist, The Audience Award, The Facebook Award and the Humor Prize. 
Gold Prize: 'The kiss' by Zoe Anderson-Jenkins. Immunfluorescerent picture of two stemcell derived cardiomyocytes (hiPSC) dyed with cardial troponin-T (red) and DAPI.
 
Silver Prize: 'The lonesome nomad' by Benoît Desbiolles & Valentin Flauraud. Picture of atomized nanographical film that when delaminized resembles a desert-like landscape.


Bronze Prize: 'Form, function, fabulous' by Kim Nicole Dalby. Electromicroscopic photo of graphit. 
Exhibition of the 40 best photos from the contest will run until the end of November 2016 at the HC Ørsted Institute, University Park 5, and is open and free for all.
Read more about ARTiS here ...>