1 November 2016
ARTiS Award Ceremony Nov 4th
photoexhibition
ARTiS Art in Science - A science visualization contest
Is your science beautiful?
University of Copenhagen, Faculty of SCIENCE invited scientists all over the world to combine art and science and to share their beautiful science visualizations. The submitted pictures will be exhibited at Vandrehallen at the HC Ørsted Institute.
You are hereby invited to the opening reception Friday Nov 4th 2016 from 4-8 pm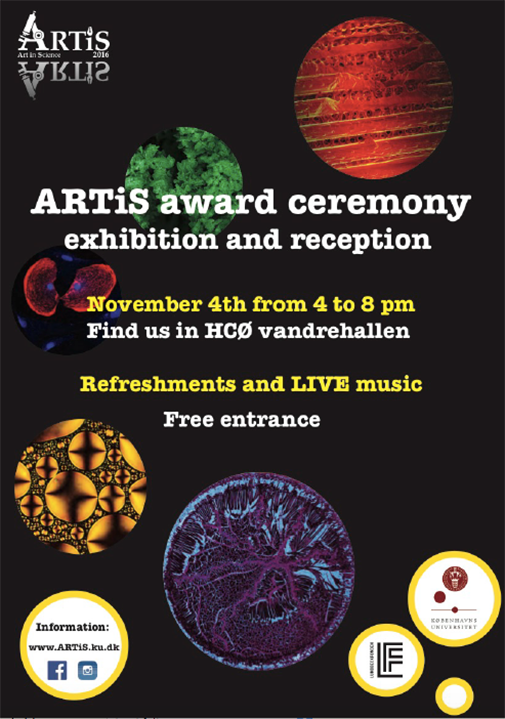 Did your data points form a painting worthy of a Jackson Pollock?
Do your expedition images look like National Geographic's?
Does your crystallography resemble the cubist works of George Braque?
Is your instrument attractive, your laboratory animal charming or your sample gorgeous?
Read mere about ARTiS here: https://artis.ku.dk/
Follow ARTiS on Instagram and Facebook
ARTiS.ku.dk
Read more about ARTiS here ...>