26 November 2014
Updated Publication list in time for UNIK final report
In time for the upcoming presentation of the UNIK Synthetic Biology final report, we have reformatted and updated our publication list. The Center's scientists together published over 310 articles since 2009, many of those coming from interdisciplinary collaborations.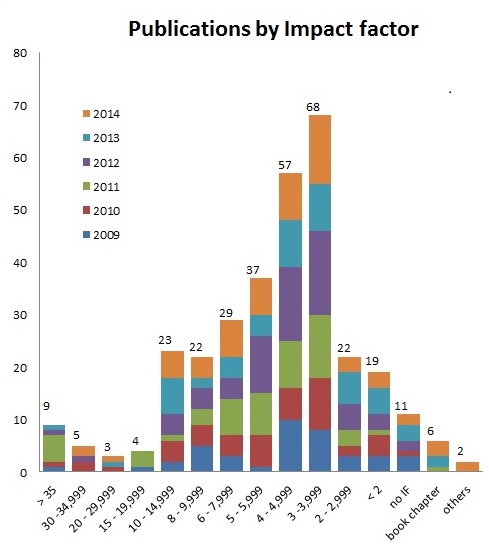 More than 40% of the articles have been published in high-impact journals with >5 in impact factor (IF), of these 18% in very high-impact journals of above 10 in IF and with publications each year in the absolute highest IF of >35 almost every year.
See our publication list here and be excited to learn more about all our achievements in the upcoming report.