26 June 2015
New impact evaluation of UNIK
The Ministry of Higher Education and Science has initiated an in-depth impact evaluation of the UNIK grant that launched Center for Synthetic Biology in 2009. It will be undertaken by the consultancy IRIS Group and focus on deeper understanding of the grant type as a funding instrument.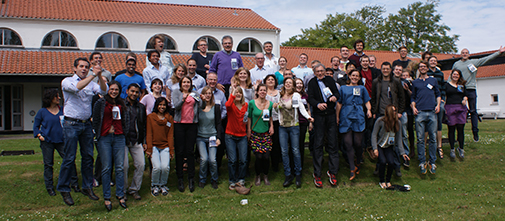 To profit further from the in-depth knowledge and experience gained by the UNIK grantees as well as the strategic measures that have supported the successful results, the Ministry of Higher Education and Science has now launched a new impact evaluation.
The evaluation will be undertaken by consultants Jens Nyholm and Anders Kusk from IRIS Group and will – among other things – examine the effect of the UNIK-instrument in relation to other forms of research funding. The results will be published in a report expected at the end of the year.
All four UNIK initiatives will be part of the evaluation:
UNIK-Synbio at University of Copenhagen
UNIK-Food, Fitness and Pharma at University of Copenhagen
UNIK-CASE at the Technical University of Denmark
UNIK-Mind-Lab at Aarhus University.
Each of the four initiatives received a 120 M DKK for the five-year grant period from 2009-2014.
The UNIKs have all been evaluated to have been highly successful by the Evaluation Panel that followed the initiatives during the grant period. Especially the successful establishment of a cross-disciplinary research of excellence culture was noted in the final evaluation.
The UNIK-Synbio initiative launched Center for Synthetic Biology, which continues to support and further develop synthetic biology as a field of research at University of Copenhagen.
Evaluators