8 November 2016
Timo Minssen appointed Professor in Biotechnology Law
inauguration
The Faculty of Law has appointed Timo Minssen Professor of Biotechnology Law and invites you to attend the inaugural lecture on November 28, 2016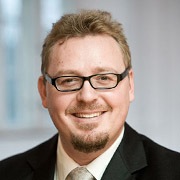 Timo Minssen is a highly recognized international authority with several publications covering the interface of intellectual property law, competition law and medicinal law. His research has a strong interdisciplinary focus on new technologies in the pharmaceutical and life sciences sectors and cover a wide range of legal issues in the life cycle of biotechnology products and processes. He is also a regular contributor to Harvard Law School "Bill of Health" blog and is helping to lead Copenhagen Biotech and Pharma Forum (CBPF). Prof Minssen is also member of the Steering Committee at the Center for Synthetic Biology.
Peeling the Onion: How to Promote Biomedical Innovation and Access to Medicine 
In his inaugural lecture, Professor Timo Minssen will not only address specific legal challenges. He will also speak about the opportunities that are embedded in this complexity. Some innovation failures can be directly addressed within the patent system. However, it does not all come down to patents. In certain areas of drug development we need to think outside the box and should carefully consider alternative and complementary innovation models. Professor Minssen will base his lecture on his own research, and he will end by suggesting how we can further develop 'biotechnology law' and 'biomedical innovation law' at the University of Copenhagen.
Time: Monday, 28 November 2016, 14:00-15:00
Place: Annex A, the Annex Building, Studiegaarden, Studiestraede 6. DK-1455 Copenhagen K
Programme


14:00 – 14:10
Welcome
By Dean Jacob Graff Nielsen, Faculty of Law, UCPH
14:10 – 15:00
Peeling the Onion: How to Promote Biomedical Innovation and Access to Medicine
By Professor Timo Minssen
(The lecture will be held in English.)
15:00 – 16:30
Reception in the staff canteen 02-3-44, Studiegaarden, Studiestraede 6, 3rd floor, DK-1455 Copenhagen K

All are welcome, but registration is required. Please register using this registration form no later than Thursday 24 November 2016, 12:00.