26 June 2013
3.28 mill EU Grant for Synbio Scientist for Berry Research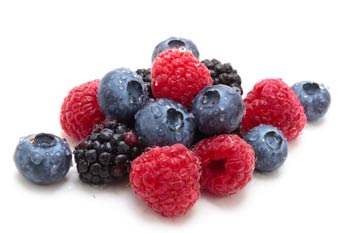 Associate Professor Björn Hamberger's group is a part of a new European-wide research consortium focusing on understanding special compounds found in berries
The project will focus on a specific group of specialized metabolites found in berries called phenolics, and will include discovery of ther biosynthetic routes and biotechnological production. Björn Hamberger's group of scientists is a partner in 1 1/2 work packages, with Björn Hamberger as a co-PI in the consortium. 
The consortium coined BacHBerry (BACterial Hosts for production of Bioactive phenolics from bERRY fruits) is going to approach this endeavor by following this planned pipeline of research methods: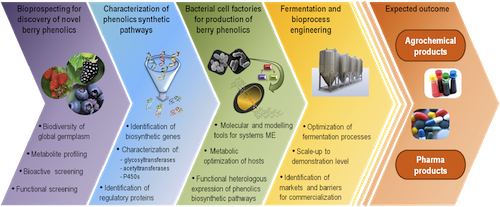 These undertakings are expected to result in agrochemicals and pharmaproducts as diverse as aromas, colours, neutraceuticals and medicines.
Björn Hamberger's group is a part of the Center for Synthetic Biology, and is located at Department of Plant and Environmental Sciences at University of Copenhagen. The group will receive 3.28 million DKK of the EU FP7 KBBE grant.
Key collaborators are researchers from the John Innes Center in the UK, with whom the group will focus on identifying and characterizing the genes involved in the biosynthesis, genetic regulation and transport of the phenolics of interest. As a second focus, the group will be involved in developing cell factories for efficient production of high value berry metabolites. 
Read more about Björn Hamberger's research here: 
https://synbio.ku.dk/research/researcher_profiles/bjorn_hamberger/