29 January 2014
Registration Open for Synbio Course 2014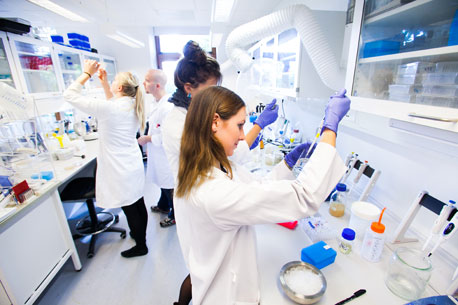 Starting February 2014, students with backgrounds in subjects as varied as in biology, biochemistry, biotechnology, chemistry, physics and medical science will begin University of Copenhagen's Master level course in synthetic biology.
In keeping with the Center's grounding in and focus on interdisciplinarity, the course will be taught by lecturers from across the Center's academic spectrum. Lectures will therefore give an introduction to research topics as diverse as lipid membrane nanotechnology, light-driven synthesis, applications of silver nano-cluster technology and intact mammalian cell cultured on semiconducting nano wires, amongst others.
The course will consist of both a theoretical and a practical part.
Read more about the course by clicking here.
For further information on course,  please contact the course convenor Seong Wook Yang, swang@life.ku.dk