03 December 2013
Eyes on Single Molecules: Course in Quantitative Fluorescence Microscopy

Eyes on Single Molecules: Course in Quantitative Fluorescence Microscopy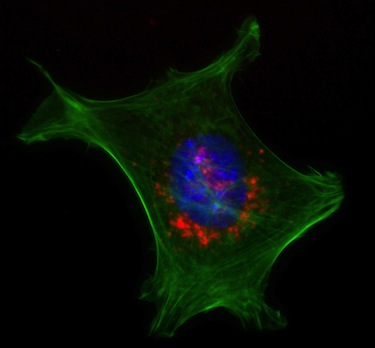 Do you want to get "hands on" experience on live cell and single molecule imaging by fluorescence microscopy, and to learn quantitative analysis of results?
Time: Block 3C (9 weeks in HCØ, SCIENCE)
7.5 ECTS for bachelor and masters, 10 ECTS for PhD students

Modern cell biology and biophysics rely extensively on fluorescence microscopy to
characterize the inner workings of cells, organelles and even individual biomolecules.
Mechanistic understanding of these biomolecular processes requires quantitative analysis of molecular stoichiometry, concentration and movement within cells or in reconstituted systems. The aim of this course is a) to provide both background knowledge and "hands on" experience on using fluorescence microscopy and single molecule imaging and b) to provide basic image analysis knowledge, so as to quantify biomolecular behavior in living cells and reconstituted systems. The course is based on lectures and practical exercises, where the students will use state-ofthe-art microscopes to measure protein membrane interactions in vivo and in vitro, extract quantitative information and analyze the resulting data. Grades will be based on a written report and an oral presentation.
The course will be in English.
Course will take place if 6 or more students enroll.

For registering please contact directly
Nikos Hatzakis: hatzakis@nano.ku.dk, 35320499
Lars Iversen lars.iversen@nano.ku.dk 35320499
or Dimitrios Stamou : stamou@nano.ku.dk