02 January 2013
SEMINAR: New Techniques for Food Security
Professor John A. Pickett
Rothamsted Research, Harpenden, Hertfordshire, AL5 2JQ, United Kingdom
john.pickett@rothamsted.ac.uk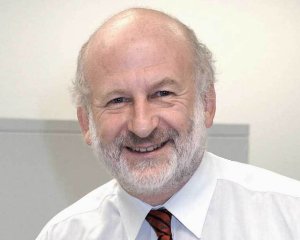 Friday 11th January 2013
11:00-12:00
M117-1 Thorvaldsensvej 40, Frederiksberg 1871

Pheromone and other natural product chemistry exploited for food security by means of breeding, GM and companion cropping

Currently, food production relies on chemical synthesis, although often inspired by natural processes. However, in the face of climate change and world population increase, more sustainable approaches will need to deliver such chemistry. This will be via the seed so as to avoid high energy intensive seasonal inputs to agriculture. The most powerful tools will involve secondary plant metabolism, but delivered for sustainable agriculture via the seed by accessing biodiversity and using new breeding technologies and, more importantly, genetic modification (GM). Use of organic chemistry for structure determination via bioassay (phenotyping) guided fractionation provides novel opportunities from plant metabolism, which will be essential in devising the completely new tools necessary for the sustainable intensification of agricultural production. Evidence of the value of such approaches will be discussed in terms of exploiting plant metabolites, for example as pheromones from the isoprenoid pathways, by delivery via new crops from natural diversity through to plant sources created by GM, including the induction of genes by external natural chemical elicitors.