21 November 2016
New book on Science Communication
Culture, Identity and Citizenship
The book describes current practices in science communication, from citizen science to Twitter storms, celebrating the diversity through case studies and examples. The authors Prof. Horst and Davies reflect on how scholars and practitioners can gain better insight into science communication through new analytical methods and perspectives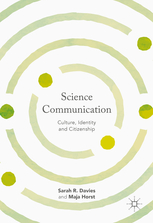 From science PR to the role of embodiment and materiality, some aspects of science communication have been under-studied. How can we better notice these? 
Encourages discussion about the effectiveness of science communication 
Offers a synthesis of current research in Science Communication Studies and offers new directions for research 
Draws on examples from disciplines including science education, STS, museum studies, and media and communication studies.
Science Communication provides a new synthesis for Science Communication Studies. It uses the historical literature of the field, new empirical data, and interdisciplinary thought to argue that the frames which are typically used to think about science communication often omit important features of how it is imagined and practised. It is essential reading for students, scholars, and practitioners of science education, science and technology studies, museum studies, and media and communication studies.
Science Communication
Culture, Identity and Citizenship
Authors: Davies, Sarah R., Horst, Maja
Palgrave Macmillan, 2016
The authors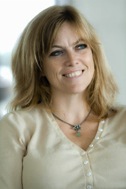 Maja Horst is Professor of Science Communication at University of Copenhagen, head of Department at Media, Cognition and Communication and member of the steering group in Center for Synthetic Biology.
She has studied public controversies over emerging technology, innovation communication, and scientific social responsibility. In 2009 she won the Danish Science Communication prize for her work with interactive debate installations.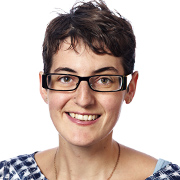 Sarah R. Davies is Assistant Professor at the University of Copenhagen, Denmark. She researches science communication, public engagement with science, and the role of science in democracy. Her previous books include the edited volume Science and its Publics (2008).