10 January 2017
Radio on Saturday: Lone Frank interviews Birger Lindberg Møller
Radio 24syv
This Saturday, January 14th, tune in to Radio24syv at 3pm where science journalist Lone Frank will interview Birger Lindberg Møller in the program "24 Questions to the Professor".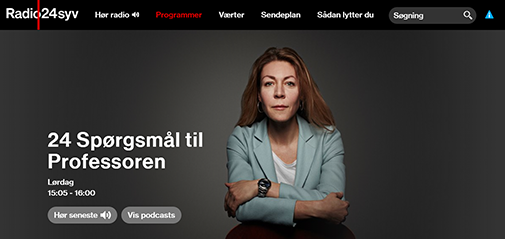 Birger will share his passion for the amazing world of plants and discuss some of his current work on the discovery of plant compounds - as well as the potential in cross-disciplinarity and the importance of working across fields and competences.
 
The program will be in Danish at 3pm January 14th, 2017.
 
 
Listen when you want
The show is available as a podcast here ...>
 
The program is part of a series and in the link you can also find earlier shows with other participants.