15 June 2017
NNF grant to Tomas Laursen
New grant
Postdoc grant from the Novo Nordisk Foundation in Biotechnology based synthesis and production research for the project: Isolation and characterization of plant metabolites to optimize metabolic highways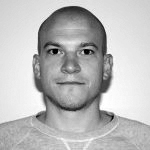 Former PhD-student at Center for Synthetic Biology Tomas Laursen is returning to our center with a postdoc scholarship from the Novo Nordisk Foundation after two years postdoc at the Joint BioEnergy Institute in Berkeley, California.



Project description:
Isolation and characterization of plant metabolites to optimize metabolic highways. Bioactive natural products in plants represent an endless reservoir of pharmaceuticals and drug leads. However, they are typically produced in low amounts as part of complex mixtures. Production of bioactive natural products in heterologous hosts is often compromised by unwanted metabolic cross talk and auto-toxicity due to improper organization of the enzymes involved. The goal of this research proposal is to establish a pipeline to study the organization of enzyme complexes, metabolons, involved in specialized metabolism by combining cutting edge technologies including High Resolution Cryo Electron Microscopy and Native Mass Spectrometry. The outcome of this proposal will provide a synthetic biology toolset to optimize the production of a wide variety of high value bioactive products in photosynthetic cyanobacteria, by controlling the organization of biosynthetic enzymes in metabolons.    
Announcement from the Novo Nordisk Foundation Fellowship Award Celebration 2017 - pictures and descriptions of all awardees here (in Danish) ...>