03 December 2012
2012 Nobel Laureate Lecture: Professor Brian K. Kobilka
Stanford University
"Structural Insights into the dynamic process of GPCR activation"

December 13 at 2 PM
Lundsgaard Auditorium
Panum Institute, Nørre Alle 20, 2200 Copenhagen N
Followed by reception in the Faculty Club (roof of Bldg. 16)

All are welcome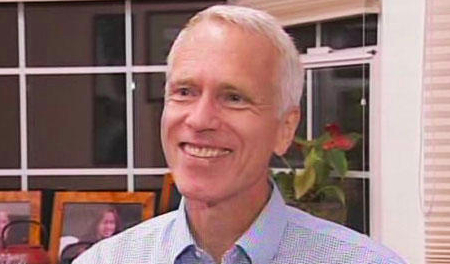 Professor Brian Kobilka, MD, Professor and Chair of Molecular and Cellular Physiology, Stanford University School of Medicine, winner of the 2012 Nobel Prize in Chemistry for his work on G-protein-coupled receptors.
For decades, Brian Kobilka's group has had close collaborations with Ulrik Gether, Claus Juul Løland, and Søren Gøgsig Faarup Rasmussen, who all participate in Center for Synthetic Biology. Read more about
Prof. Kobilka's Nobel prize and the collaboration with Center for Synthetic Biology by clicking here.
Visit the homepage of the Kobilka Lab here.

Read more about Professor Kobilka's visit on the homepage of the HEALTH faculty:
https://healthsciences.ku.dk/newslist/nobel-prize-winning-chemistry-genius-to-visit-the-university/
Center for Synthetic Biology The Novo Nordisk Foundation Center for Basic Metabolic Research The Lundbeck Foundation Center for Biomembranes in Nanomedicine Faculty of Health and Medical Sciences, University of Copenhagen