27 March 2013
University Post: Hands-On Learning in Synbio Competition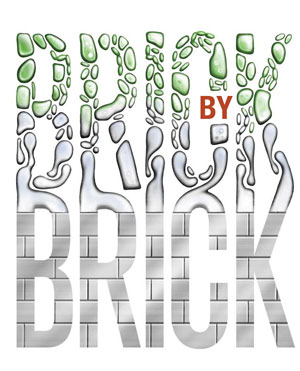 University of Copenhagen's independent news source, The University Post, wrote an article on the global synthetic biology competition iGEM founded by the BioBricks Foundation, including an interview with Charlotte Navntoft of last years University of Copenhagen iGEM team. She and four of her teammates are co-advising the 2013 Copenhagen iGEM team, who is busy preparing their project. 
THE ARTICLE IN THE UNIVERSITY POST CAN BE READ HERE
Graduate student of Molecular Biomedicine Charlotte Navntoft stresses the interdisciplinarity aspects of participating in the international Genetically Engineered Machine (iGEM) competition: 
»You learn how to work with others from different backgrounds and mix qualifications. You can be creative and curious, creating your own ideas and carrying them out with no limits other than what you set yourself. There's a lot of trial and error involved,« she says. 
Along with 4 other students from the 2012 Copenhagen iGEM team, Charlotte Navntoft is participating this year as advisor for the 2013 Copenhagen team. The team has been formed with a strong emphasis on molecular biological and genetic expertises, but it still has room for students with interests e.g. PR and communication, philosophy, mathematics, design, multimedia and web, physics, sociology and anthropology. If you are interested, contact Emil Polny (e-mail address at the bottom of the page).
The competition started out as a seminar at Massachusetts Institute of Technology (MIT) where the idea was that the students should construct biological systems by using various so called BioBricks, so they could be applied in living cells such as bacteria. The BioBricks are genes or clusters of genes encoding a known function. The competition quickly developed, and today it is the leading competition within the field of synthetic biology. The participating student teams show a wide variety of creative applications of inserting these novel functions into microorganisms. Among the projects are:
- "CyanoDelux" - solar driven cyanobacteria as street lights, the project of the 2012 Copenhagen team, including Charlotte Navntoft.
- "The Food Warden" - The bacterium Bacillus subtilis engineered to change colour when in contact with rotten meats
- "E. coliroid" - Engineered Eschirichia coli bacteria working as a polaroid camera 
Author of the University Post article Erin Davie stresses that all backgrounds can play a vital role in the competition. Because good collaborative and communications skills are deemed as important as convincing concept and device design by the evaluators of the iGEM projects: "Whether you're an English major, chemistry fanatic, rhetorician, or computer wizard, this competition is for you" she writes.