3 November 2022
Our students win World Championship in Synbio with spider silk fishing nets
In a phenomal victory, our iGEM2022 team 'Netlantis' won the Grand Prize World Championship in Synthetic Biology for students with their project on biodegradable fishing nets made from spider silk, sea anemone and mussel proteins. Their idea could help reduce the massive amounts of plastic pollution from lost fishing nets drifting in the oceans.
They won in front of 350 teams from all over the world, including major US and UK universities. No other Scandinavian University has ever achieved this.
In the future fishermen will no longer use fishing nets made of nylon fibers, but rather biodegradable fibers made out of spider silk, sea anemone and mussel proteins. This will be to the great benefit of the oceans and marine life. At least if the University of Copenhagen team 'Netlantis', fresh winners of the 2022 iGEM Grant Prize, makes it a reality.
Last weekend, the team joined the annual iGEM "Grand Jamboree" gathering more than 350 teams from 44 countries including 3000 participants to representing major universities to showcase their projects on how to solve local problems, all over the world, using synthetic biology. It is there, in Paris, that they won the historic first ever grand prize for a Danish or even a Nordic team.
"We are so proud. It is a huge honor to win among so many extremely talented teams from around the world. We hope to contribute to safer marine environments to the benefit of all", says Biotechnology Masterstudent Akila Ravikumar from the Netlantis team.
"This team is really special. They have put tremendous work in their project, and it has been a pleasure to follow them and support the development of this very important work. iGEM is an experience of a lifetime – they will go very far," says team co-supervisor Assistant Professor Karel Miettinen.
Combatting "ghost nets" and plastic pollution with sustainable biodegradable fishnets
Every year more than 25.000 fishing nets are lost in the Northeast Atlantic Ocean alone, causing serious detrimental effects to the marine environment and animal life. These nets can turn into "ghost nets", that keep on fishing and trap larger sea animals such as seals, turtles and whales.
Ghost nets make up 46% of the Great Pacific Garbage Patch and can even contribute to species extinction, such as in the case of the Vaquita porpoise in the Gulf of Mexico.
Therefore, there is an urgent need for biodegradable fibers strong and durable enough for fishing in the ocean. For this, Netlantis has developed a novel composite fiber made from sea spider web and sea anemone fiber coated in the strong and sticky attachment threads from mussels. The protein material making up the fibers is produced biotechnologically in E. coli bacterial cultures. The team has developed the idea in collaboration with supervisors at the Department of Plant and Environmental Sciences over a one-year project.
A multi-disciplinary project
In addition to technology, the field of synthetic biology is concerned with ethics, societal impact, education, and entrepreneurship.
As part of the competition and to improve the impact of their project, Netlantis has engaged in dialogue with multiple stakeholders to find out about specific needs and interest for their product. They talked to companies, NGOs, fishermen and entrepreneurs to develop their technology and business plan.
Furthermore, they have put big effort in promoting synthetic biology to younger generations, e.g.  through a collaboration with an elementary school in Spain and through the development of the game: Pocket Lab which gives access to lab work to people otherwise not able to enter labs, perhaps due to functional handicaps. The game can be operated via head movements.
The entity of their work can be viewed on their 'wiki' – a special competition website: https://2022.igem.wiki/ucopenhagen/
The project has been made possible with the support of especially the Novo Nordisk Foundation and other grant givers.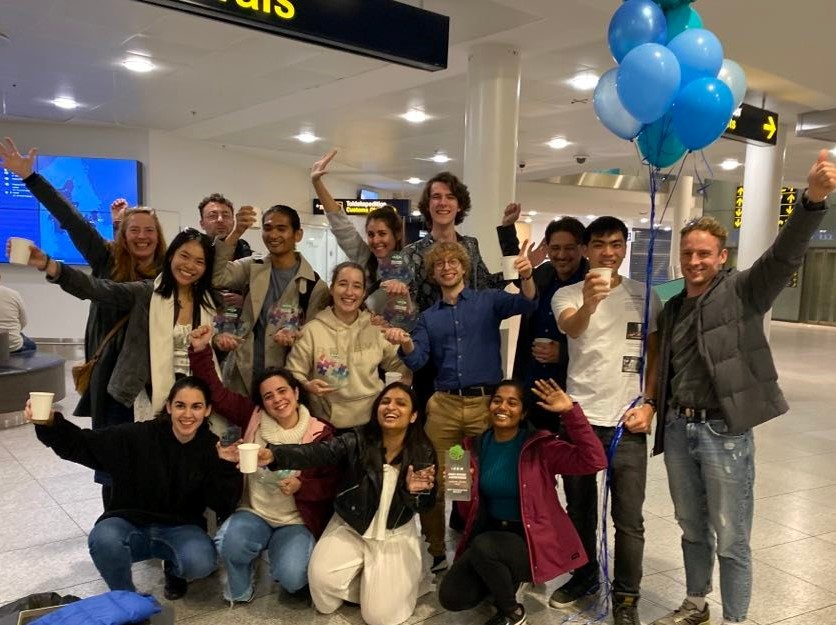 Links to videos, they have made for the competition:
The Netlantis Team: Cross-disciplinary & international: 
Metteo Soana (Italy), Master student in Biotechnology
Kim Dung Dang (Germany) Master student in Business Administration and Bioentrepreneurship (CBS)
Akila Ravikumar (India), Master student in Biotechnology
Srishti Anil Singh (India) Master student in Biotechnology
Mònica Aguilà Sans (Spain), Master student in Bioinformatics
Muhammad Farraz Syadzha (Indonesia), Master student in Molecular Biology
Joachim Alexis Ibsen (Danmark), Bachelor student in Biotechnology
María José Romero Lado (Spain), Master student in Bioinformatics
Zrinka Tabain (Croatia), Master student in Food Science and Technology
A number of supervisors support Netlantis: Professor Sotirios Kampranis, Assistant Professor Karel Anton Miettinen, project leader Nanna Heinz, PhD students Nattawat Leelahakorn and Anett Stéger, Dr. Daniel Poveda Huertes as well as Master student Emil Funk Vangsgaard – all from Department of Plant and Environmental Sciences at University of Copenhagen.
What is iGEM?
iGEM (International Genetically Engineered Machine) is a renowned completion originating from MIT in Boston (USA). The competition brings together teams from all over the world who have spent 6-12 months in a synthetic biology innovation and entrepreneurship boot camp where teams develop their own project. 
Participants have to develop a project that solves a problem in relation to the UN SDGs with synthetic biology and entrepreneurship, and culminates in a Giant Jamboree in november, where the teams get to showcase their project and are awarded prizes
There is nothing like iGEM. It is a unique opportunity for students and set them on a path with great recognition from industry and academia. It takes grit, sustained attention and a lot of hard work – but also a lot of fun and getting an iGEM-family all over the world.
Want to join iGEM 2023?
Do you dream of an experience like Netlantis? We are recruiting next year's team right now. Please contact Nanna Heinz for more information: heinz@plen.ku.dk 
Netlantis won big
Apart from the Grand Prize, the team won seven major prizes and three nominations. Earlier this year they also won the Nordic iGEM Competition that collects all the Nordic teams.
Grand Prize

Gold medal
Conservation Track
Best Part Collection
Best Integrated Human Practices
Best Education
Best Sustainable Development Impact
Best Presentation
Inclusivity award

Best Model: Nominated

Best New Composite Part: Nominated
Best Wiki: Nominated
Join our 2023 team - we are recruiting now!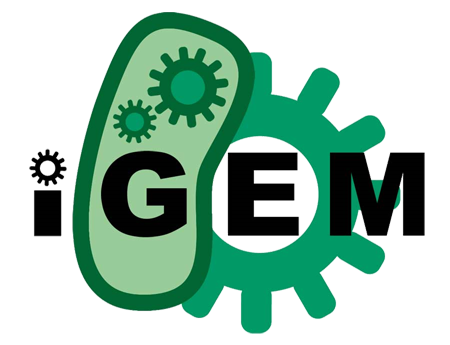 Do you dream of an experience similar to Netlantis? Then join our iGEM2023 team! Apply here, deadline is the 15th of December.
If you have any questions, contact iGEM Main Supervisor Professor Sotirios Kampranis (soka@plen.ku.dk) or Nanna Heinz (heinz@plen.ku.dk). 
Netlantis in the press