20 September 2016
CosmoCrops in Ingeniøren
iGEM IN THE NEWS:
Our iGEM team CosmoCrops talks to Ingeniøren about their work on making bacterial factories that can produce tools, food and medicine to aide astronauts and space exploration.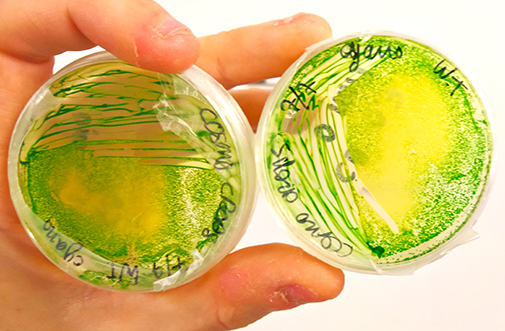 The field of synthetic biology combines biology, engineering, chemistry, physics and aims to understand how biological systems are organized. Researchers attempt to convert existing biological systems to the systems with new features.
The world annual championship in synthetic biology, iGEM, is held in October in Boston, Massachusetts, USA. CosmoCrops is a team of ten students representing different fields of science and different departments of Copenhagen University.
CosmoCrops project description is simple: one loads cyanobacteria into the reactor where they produce sugars, which are used by variously modified strains of Bacillus subtilis to deliver needed products – like plastic, medicine or food.
Bacteria factories could help to produce necessities while on board of the spaceship and that would make the process of space exploration easier and cheaper, reducing the cost of fuel used to carry expensive and heavy research equipment, food and medicine to the space. The disadvantage is that the process takes time, so it is a good option for the longer space missions or settlements.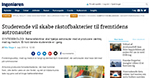 Read the full article here