2 September 2013
Synbio Collaborator Challenges Philosophical Traditions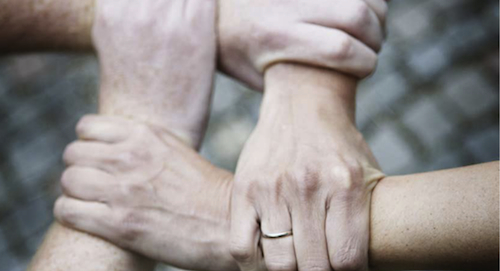 Philosophers should get out more. Leave their university offices to share and activate their knowledge in society by collaborating with other professions. This is the essence of a recent article in the Danish newspaper Weekendavisen that features Allan Alfred Birkegaard Hansted, a collaborator of the Center for Synthetic Biology.

Together with other philosophers, he explains the danger of philosophy in academia closing in on itself with self-reference. This could result in the many good and useful insights in philosophy never being put to use in society. In turn, this could lead to loss of relevance as a part of a university, which is dedicated to better the society it belongs to.

Allan Alfred Birkegaard Hansted wishes to change the tradition of philosophers isolating themselves, by doing much of his research with people from other fields. With his project, he is looking wants to show the way out for philosophy: By shaping his PhD project around observing how knowledge is created and shared in networks of people, and how this can lead to new types of innovation.
In connection with this project he is collaborating with Director of Center for Synthetic Biology, Birger Lindberg Møller, law researcher within the bioSYNergy project Jakob Wested, as well as the Copenhagen DIYbio laboratory BiologiGaragen.

The article can be accessed by purchasing the week 35 edition of Weekendavisen or by purchasing access to weekendavisen.dk.


Read more about Jakob Westeds research here

Read more about BiologiGaragen here