4 September 2014
SIGN UP NOW: Optimal Production of High Value Compounds - Dialogue Between Fields for more Efficient Output.
University of California, Berkely
10th-12th November 2014
The conference is supported by funding through the Danish Council for Strategic Research, Center for Information Technology Research in the Interest of Society (CITRIS) and the Banatao Institute@CITRIS Berkeley, and Innovation Centre Denmark.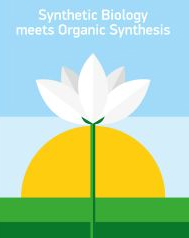 Register here
Focus of the Conference
The conference seeks to explore a new multileveled approach to speed up knowledge development and enter the fast track to optimal, large-scale and market-relevant production of high value compounds. See more details here. 
Program
Please download the tentative program and thedescription of the individual sessions.
Speakers
See the list of confirmed speakers.
Conference Committee
Prof. Poul Erik Jensen (University of Copenhagen, chair)
Prof. Jay Keasling (UC Berkeley, vice-chair) 
Prof. Birger Lindberg Møller (University of Copenhagen) 
Prof. Kris Niyogi (UC Berkeley) 
Dr. Thomas Högberg (LeoPharma) 
Chief Scientific Officer, Dr. Jørgen Hansen (Evolva).
Price and registration
Participation only on 10-Nov: Price $130 (DKK 720, Euro 97)*
Participation in all three days 10-12 Nov: Price $330 (DKK 1800, Euro 241)*
*the prices include food and drinks but not accommodation.
Further information
For information contact Project Manager Kristine Kirkensgaard (krki@plen.ku.dk).