19 December 2012
CONFERENCE: Synbio Scientists Organize Prominent Membrane Protein Symposium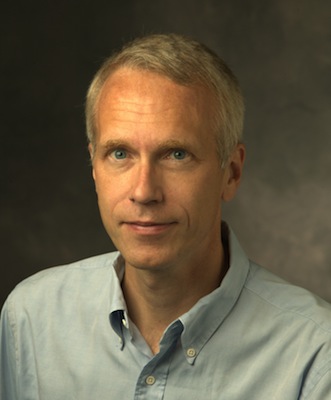 2012 Nobel laureate Professor Brian Kobilka of University of Stanford is among the prominent line-up of speakers at the symposium.
The 59th Benzon Symposium on Membrane Proteins in August 2013 will be a major scientific event for the City of Copenhagen. Among the impressive list of invited speakers are two Nobel laureates, and researchers from Center for Synthetic Biology are among the main organizers of the event.
The three day event, entitled "Membrane Proteins: Structure, Function and Dynamics", will take place between 19th and 22nd of August 2013 at Hotel Skt. Petri in central Copenhagen. Member of the Center for Synthetic Biology steering group Ulrik Gether and member of the UNIK Research Committee Claus Juul Løland are in the organizing committee together with Poul Nissen (Aarhus), Finn C. Nielsen (Copenhagen) and Sven Frøkjær (Copenhagen).
The Benzon Symposia are international conferences on front line research in medical, pharmaceutical, and related sciences funded by the Alfred Benzon Foundation. The 59th Benzon Symposium will cover structural and functional aspects of membrane dynamics and membrane proteins including receptors, channels and transporters.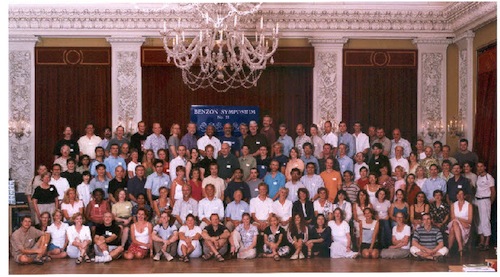 The main purpose of the 59th Benzon Symposium is to gather leading scientists within different fields of membrane biology to facilitate the exchange of methodologies and conceptual thinking as we are now at a stage where many fields link from structure and molecular function to advanced cell biology and physiology. All sessions will emphasize this connection and promote the interaction of knowledge and the tools that can be used to achieve this.
Sessions:

7TM receptors
ATPase pumps
Channel proteins
Secondary active transporters
Signaling and protein complexes
Membrane remodeling and vesicle-mediated transport
Novel approaches in the investigation of membrane proteins
Symposium No. 59 will feature state-of-art lectures by 24 world-leading scientists including recent Nobel laureates, and many others who have made groundbreaking contributions to the understanding of membrane protein function and fundamental aspects of biomedical science. The Benzon Symposium will further include posters and oral presentations selected from submitted abstracts. Attendance will be limited to 150 scientific participants totally. The venue will be Hotel Skt. Petri (www. sktpetri.dk), beautifully located in the center of Copenhagen (Denmark) for the entire event.
Deadlines & Fee:
Abstract round opens: April 1, 2013
Registration: (provided acceptance of abstract), June 1, 2013
Fee: DKK 4,500 (scientific meeting, hotel accommodation, food & social events)
Further information:
The Alfred Benzon Foundation
E-mail:mail@benzon-foundation.dk
Phone: +45 3962 0937
Mobile: +45 2297 8752