Timo Minssen
Professor

Centre for Information and Innovation Law
Karen Blixens Plads 16, 2300 København S, Søndre Campus, Building: 6B-3-19
timo.minssen@jur.ku.dk

Read about my research within intellectual property law and innovation law and how I apply it in relation to synthetic biology below.
Intellectual Property and Innovation Law
Primary research areas
Pharmaceutical-, Life Science- & Biotech Law
Comparative European & US Patent Law
Intellectual Property Law
Law & Technology

Fields of interest
EU Competition- & US Antitrust Law
EU Law
Medical & Health Law
Synthetic biology & nanotechnology
My research concentrates on Intellectual Property- (IP) and Competition Law with a special focus on the pharma, life science & biotech sect$ors. Thus, one principal objective of my research is to explore various legal issues that emerge during the lifecycle of related products and processes, i.e. from research & invention to technology transfer & commercialization.
The legal challenges within this area are unusually compelling: The relevant industries are among the largest, but also most heavily regulated sectors in the world. They are characterized by rapid scientific developments and different areas of law converging to create a legal landscape that can be difficult to navigate. In Europe, the industry is influenced by general areas of EU law, such as competition law, free movement of goods and - most importantly – by intellectual property law (IP) at the international, European and national level. But it is also affected by EU regulatory law targeted specifically at the industry, including approval of R&D, medicinal products, data/marketing exclusivities, trade secrets and clinical trials. In few other areas there is a similar need for an overall understanding of such a broad spectrum of interlocking legal disciplines. It is also a highly global industry and legal research will typically include international aspects, e.g. in the context of cross-border transactions, debates concerning access to medicine and "green" technologies, patent disputes or regulatory approval strategies. In this respect, it is relevant in some areas to introduce comparisons with the emerging major economies and the US legal system, which often informs EU law and influences European legislators and authorities, as well as companies' legal strategies.

The significance of these sectors and the fascinating law and science related to it makes it a highly interesting but also challenging area to explore and study. In my research special emphasis is laid on innovation mechanisms & gaps, open innovation, patent law, regulatory rules related to clinical trial- and market approval procedures, as well as on the interface between IPRs & competition law. Any analysis of how these legal aspects influence the pharmaceutical, life science & biotech industries in the context of rapid legal, political, socio-economic and scientific changes, requires a practical understanding of the business dynamics of the industry and some knowledge of product development and the science on which it is based.
Read more about my research at the Faculty of Law click here.
For an updated publication list click here.
Synthetic Biology and Legal Research
Synthetic Biology (SB) applies the principles of engineering—abstraction, decoupling and standardization—to the study of biology. This approach is coupled with advances in DNA synthesis, automated strain engineering, and associated technical standardization. In concert these aspects of SB are greatly changing how genetically encoded functions can be recombined in new ways to design integrated biological systems – with rapid increases in both scale and complexity. Spurred by the great promises of SB, both public and private investments in SB have increased dramatically. Meanwhile, the inherent safety risks of this technology, as well as the numerous scientific, socio-economic, ethical and legal challenges posed by SB, remain a multifaceted enigma. The very nature of SB and the environment in which it is carried also challenges the traditional intellectual property rights (IPR) -based innovation system. The research carried out within the legal part of the projects will focus on the IPR-related dimension of SB related research and innovation.
Today, the uses of genetically encoded functions are typically protected and shared via an IPR-based property rights framework. However, many examples exist where the existing IPR-based framework is either being ignored or simply broken. For example, DNA synthesis companies may unknowingly risk trade secret, trademark, copyrights, utility model protection, or patent infringement liability by constructing DNA sequences for their clients.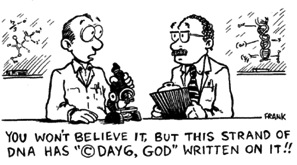 To spread technology use and to lower product development costs, attempts are being made within the scientific SB community to implement an open source adttitude to the use of the knowledge obtained. The leading open source initiative was the establishment of the BioBricks Foundation (see www.biobricks.org). The idea behind this institution is to provide different researchers with open access to a large number of biological parts (bio-bricks). With synthetic biology being a research field that is based on open innovation policies and the emerging market for synbio-based products, several issues regarding Intellectual Property Rights need to be addressed. These include i.a.:
1) How to coordinate the use of open innovation and standardization in basic research with the need to resort to IP protection on the commercial phase of the innovation processes?
2) To what extent should it be possible to patent inventions that were based on resources subordinate to private forms of intellectual property assignment such as open innovation contracts, agreements community membership rules? and:
3) Would it be possible to continue with the open innovation policy that so far has been a characteristic of synthetic biology without hampering technology transfer to industry and effective product development?
These questions will form the core of my research group's endeavors within the BioSYNergy project. There is a pressing need to investigate and frame these important scientific and societal movements into the general legal structures relating to IP, both at national and international level. Open source movements are private law initiatives, based on contractual arrangements that are primarily legally binding between those involved and are often not evocable against third parties. Patents are more broadly applicable and enforceable exclusionary rights, with an essential role in providing incentives to industrial and commercial innovation. As synthetic biology leaves the sphere of the labs and begins to offer solutions that can be used in commercial viable mass distribution products, both private law initiatives and public law instruments require mutual adaptation.
Research efforts will also focus on designing or adapting legal tools in order to integrate the bottom-up and open access approaches of synthetic biology with the existing IP legal framework. Private law initiatives need to be developed in such a manner that full compliance and coordination with the public law approach is assured. At the same time it is vital to understand and respect the multifaceted mechanisms that drive successful innovation and product development, as well as the dynamics and interplay between the public and private sector. On that basis, our research will hopefully help UCPH to develop improved technology transfer tools.
Read more about the Center's research here
View the Center's scientific publication output here

Selected Publications

Minssen, T. & Wested, J. Standardization, IPRs and Open Innovation in Synthetic Biology. In: Innovation, Competition, Collaboration (Brucerius Law School Hamburg, 2014)

Nicholson Price II, W. and Minssen, T. Will clinical trial data disclosure reduce incentives to develop new uses of drugs? Nature Biotechnology, 33, 685–686.doi:10.1038/nbt.3243 (2015)
Knapp, B., Bardenet, R., Bernabeu, M.O., Minssen, T., Bordas, R. et al. Ten simple rules for a successful cross-disciplinary collaboration PLoS Comput Biol 11(4): e1004214. doi: 10.1371/journal.pcbi.1004214(2015)
Minssen, T. and Nordberg, A. The Impact of Broccoli II & Tomatoes II on European patents in conventional breeding, GMO's and Synthetic Biology: The grand finale of a juicy European patents tale? Biotechnology Law Report 3, 1-18 (2015)
Minssen, T, Verlinden, M & Huys, I. IPRs in biobanking- Risks and opportunities for translational research. Intellectual Property Quarterly 2, 106-12, (2015).
Schwartz, M.R & Minssen, T. Life after Myriad: The Uncertain Future of Patenting Biomedical Innovation & Personalized Medicine in an International Context. Intellectual Property Quarterly, 3, 189-241 (2015)

Ballardini, R. M., Norrgård, M., & Minssen, T. Enforcing Patent Law in the Era of 3D Printing. Journal of Intellectual Property Law & Practice, 10(11), 850-866. (2015) 10.1093/jiplp/jpv152 I.F. not available
Kokoulina, O. and Minssen, T. 'More competition law-FRANDly IPR policies: A solution to SSOs' problems of self-governance ?'. in Riis, T. (Ed.) User Generated Law- Re-constructing Intellectual Property Law in the Knowledge Society. Edward Elgar Publishing, Incorporated (2015).
Borup, R., Kaae, S., Minssen, T., & Traulsen, J. M. Legislating Risk in Medicine Distribution - Fighting Falsified Medicines with Paperwork. Health, Risk & Society. (2015)