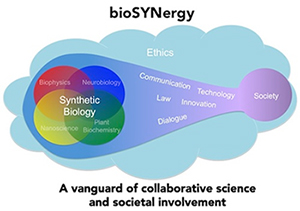 This cross-faculty research initiative sets a new path for societal involvement in producing relevant, responsible and ethically sound science.
The aim is to use synthetic biology principles to enable controlled construction of  a "plug-and-play" platform for solar energy driven biosynthesis of a multitude high-value compounds, with a market potential for the future globalised bio-based society. 
Ultimately, the research will provide a sustainable alternative to the fossil fuel-based and highly polluting production systems used currently in the chemical industry.