Center for Synthetic Biology Newsletter December 2012
Center for Synthetic Biology Newsletter December 2012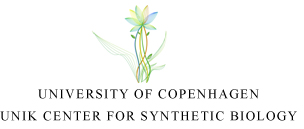 Danish synthetic biology at the forefront in China


When the prestigious conference Cold Spring Harbour Asia opened its doors in Monday, a strong team of researchers from UNIK Centre for Synthetic Biology was represented at the podium.

Read more here




Head of Center, Professor Birger Lindberg Møller, receives the covetable ERC Advanced Grant of 2,5 mio €.
The money will be used for supporting the "Lightdriven" project with the goal of developing plant cells for sustainable production of anything from cancer medicine to raw materials, which are currently produced based on oil. The project is a part of Center for Synthetic Biology.

Further information will be available through this link from Tuesday December 4th onward.
2012 Nobel Laureate Lecture: Prof. Brian Kobilka

Member of Center for Synthetic Biology's Scientific Advisory Board and winner of the 2012 Nobel Prize in Chemistry Professor Brian K. Kobilka of Stanford University, will give a lecture at University of Copenhagen's Panum Institute on December 13.

Read more about the event here.
Past Events

23rd November 2012: SEMINAR by Prof. Iftach Yacoby of Tel Aviv University:
"Synthetic biology tools for engineering hydrogen producing algae"

Read more about the seminar here


To reply to this email, please write to synbio@ku.dk

Unsubscribe
Sendt d. 03 December 2012