Synthetic Biology Newsletter August/September 2013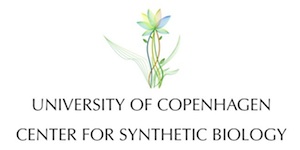 Synbio Newsletter August/September 2013
News

PhD Scholarship in Science Communication with Focus on Synthetic Biology

As a part of the UCPH Excellence Programme-funded BioSYNergy project within Center for Synthetic Biology, the Department of Media, Cognition and Communication is announcing a call for applications to a position as PhD fellow in science communication with focus on synthetic biology. The deadline has been postponed.

Grant for Pilot Project To Boost Danish Industry with new Biophysics Facility


Professor Lise Arleth at the Center for Synthetic Biology and the Niels Bohr Institute has just received 2 million DKK for raising the Danish industry's awareness of the European Spallation Source and its possibilities. The granting bodies are Region Hovedstaden (Region administration of Greater Copenhagen) and University of Copenhagen.

iGEM 2013: Making Magnetic Carrier Pigeons for Delivering Drugs

Imagine reducing the side-effects of chemotherapy by using tiny magnets to direct the drugs to specific regions of the body. Or sugar-driven induction power generators made up of magnets moved by biochemical energy. This year's iGEM team at University of Copenhagen are seeing one good idea turning into many.


To reply to this email, please write to synbio@ku.dk

Unsubscribe
Sendt d. 03 September 2013