Synbio Newsletter March 2013
Synbio Newsletter March 2013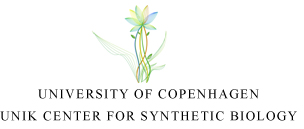 Synbio in the Media






DR1: University of Copenhagen and Biohackers Begin Collaboration

Collaboration between biohacker space 'Biologi Garagen' and Center for Synthetic Biology was featured on the most viewed Danish TV news programme, "21 Søndag' on DR1, February 3rd, followed by wide coverage and interviews in national and international written media.



Re-engineered Photosynthesis Receives Widespread Media Attention

A press release based on the recently reported advances by Center for Synthetic Biology's Lightdriven Biosynthesis workgroup has been picked up by numerous leading science news websites and popular blogs around the world. It was also featured with a four page article in the Danish popular science magazine "Aktuel Naturvidenskab".



To reply to this email, please write to synbio@ku.dk

Unsubscribe
Sendt d. 15 March 2013