Synbio Newsletter January 2013
Synbio Newsletter January 2013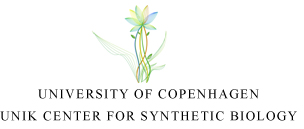 Dear All, we hope you enjoy this first newsletter of 2013.
Happy New Year from the synbio secretariat.
Pioneering Venture Into Producing Cancer Drugs in Solar Driven Bioreactors


Scientists will use synthetic biology to create sustainable production of medicinal and other high-value compounds in so called photo-bioreactors. This will be done in a consortium with both Danish and European companies, which has just been granted 20,6 mill. DKK in support from the Danish Council for Strategic Research. The project will bring together some of the world's foremost synthetic biologists, among them Jay Keasling of UC Berkeley.
CONFERENCE: Synbio Scientists Organize Prominent Membrane Protein Symposium

The 59th Benzon Symposium on Membrane Proteins in August 2013 will be a major scientific event for the City of Copenhagen. Among the impressive list of invited speakers are two Nobel laureates, and researchers from Center for Synthetic Biology are among the main organizers of the event. Abstract round opens on April 1st. Read more here

2012 Nobel laureate and scientific advisor for Center for Synthetic Biology, Professor Brian Kobilka of University of Stanford is among the prominent line-up of speakers at the symposium.
17th December 2012: WORKSHOP: KU på Kryds og Tværs/ UCPH across disciplines
A workshop to discuss the possibilities for, potential of and conditions necessary for interdisciplinary research intiatives at the University. Birger Lindberg Møller spoke at the workshop, and four other synbio-people participated. The workshop will be followed up by a conference on interdisciplinary research on February the 4th.

Read more about the workshop here



To reply to this email, please write to synbio@ku.dk

Unsubscribe
Sendt d. 07 January 2013