11 June 2015
The Impact of Broccoli II & Tomatoes II on European patents in conventional breeding, GMO's and Synthetic Biology: The grand finale of a juicy European patents tale?
Minssen, T. and Nordberg, A. Biotechnology Law Report. 3: 1-18 (2015)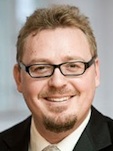 Abstract
On 25 March 2015, the Enlarged Board of Appeal of the European Patent Office (EBA) finally delivered its' much awaited decisions on the consolidated referrals G2/12 ("Tomato II") and G2/13 ("Broccoli II"). The EBA affirmed that products, namely plants or parts thereof, obtained by essentially biological processes are – at least in principle- patentable under the European Patent Convention (EPC). This decision leaves considerable leeway for patenting novel and inventive plants and products thereof, which have been produced by methods including breeding steps, as opposed to plant varieties. Moreover, the EBA has clarified that this applies irrespective of if such claims are formulated in a product-by-process format or as a per se product. This is good news for innovative plant breeders and agrochemical companies. Meanwhile, the fierce European opposition against genetically modified organisms (GMOs) and Synthetic Biology remains a major obstacle to the industry, research and innovation in an increasingly significant area of science.