iGEM 2018
PharMARSy wins Gold Medal and nomination for Best Poster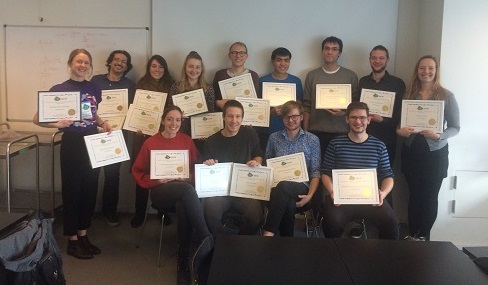 Congratulations! 8 months hard work paid off when our iGEM team, PharMARSy, could bring home a gold medal and a nomination for Best Poster from this year's World Championship in Synthetic Biology for students: iGEM. The prestigious synthetic biology competition gathers more than 300 teams from all over the globe to share ideas on how to use synthetic biology for research and development with meaning and impact.

This year's University of Copenhagen iGEM team has brought together 13 students from 8 different fields of study and 3 different faculties. Together they have created 'PharMARSy' – a novel way to to produce medicine anywhere; also in space.
PharMARSy is a protein production system that uses the bacterial injectisome as a molecular syringe to inject newly made protein through a biomimetic membrane, i.e. production and purification of the protein - all in one.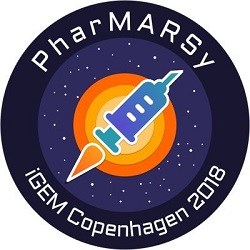 Part of iGEM2018
PharMARSy has been conceived in the context of iGEM – the World Championship in Synthetic Biology for students, which takes place every year at MIT. Each year Center for Synthetic Biology and PLEN host a cross-disciplinary student team that competes in the prestigious competition, which allows graduate students to jump 10 years ahead in their career and experience life as a scientist in all its aspects.
Cross-disciplinary collaboration and co-creation, fundraising, networking, outreach, entrepreneurship, societal dialogue, presentation technique, website construction, sponsorships etc. are all part of the iGEM experience. The students dedicate their spare time and most of the summer to work on their project.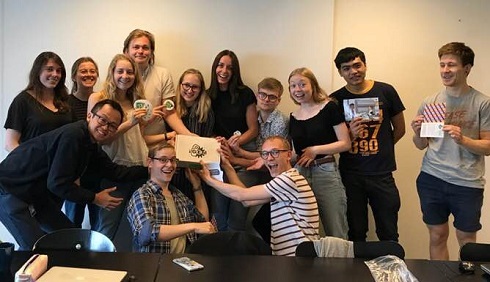 Team members from left: Victoria Rasmussen (Molecular Biomedicine), Sofia Stroustrup (Molecular Biomedicine), Natthawut Adulyanukosol (Bioinformatics), Nina Holst (Physics), Magnus Lykkegaard (Physics), Eric Franciskovic (Pharmacy), Frida Kampp (Rhetorics), Stephanie Michelsen (Biotechnology), Eiríkur Þormar (Biotechnology), Lasse Meyer (Biotechnology), Selma Bendtsen (Biochemistry), Nattawat Leelahakorn (Biology) and Attila Uslu (Biotechnology).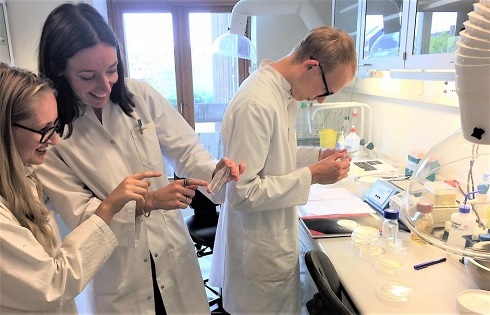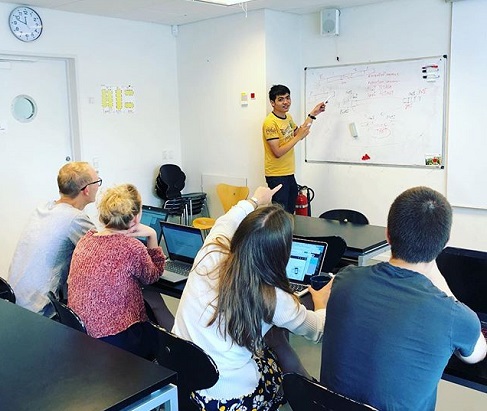 Winner of Nordic iGEM 2018
Nordic iGEM gathers all the nordic team early in the project period to present and knowledge-share. Also, they train for the big competition by competing with each other. PharMARSy won Nordic iGEM 2018 (NiC) and will therefore host NiC2019 at University of Copenhagen.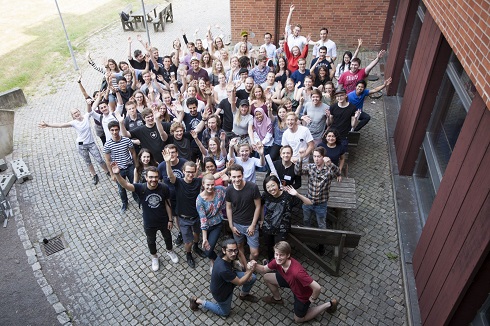 Nordic iGEM Conference participants (Photo taken by Lovisa Majtorp)
World Championship at MIT
It all comes together at the big jamboree - the competition where all the teams meet, present their work and network with peer students from around the world as well as prominent synbio scientists.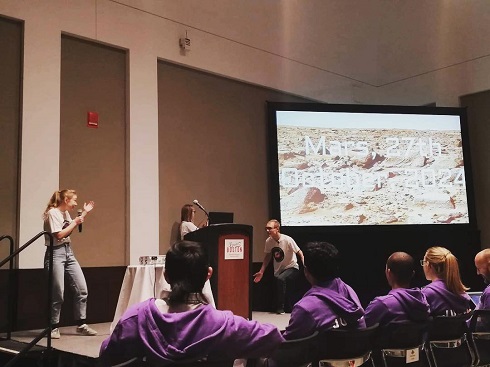 Frida, Selma and Lasse presenting at the big Jamboree - judges in purple shirts sitting front row. Behind the judges the room was filled and some even had to stand up. You can see their presentation here: https://www.youtube.com/watch?v=zazEeVZ931s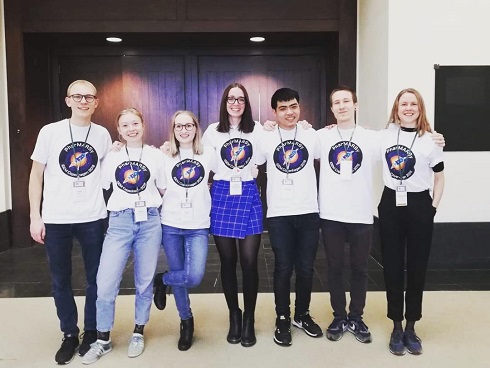 Team representatives in Boston AFTER presenting their project. Happy smiles.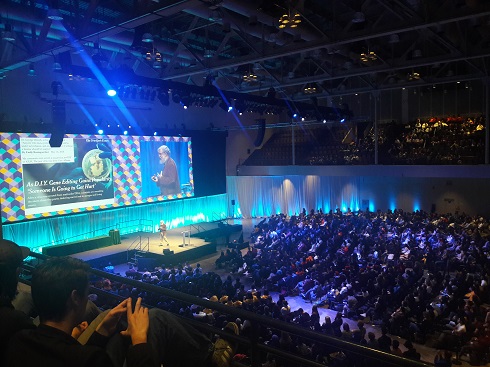 God Father of Synthetic Bioloy George Church presenting his current research to iGEM'ers at the Hynes Center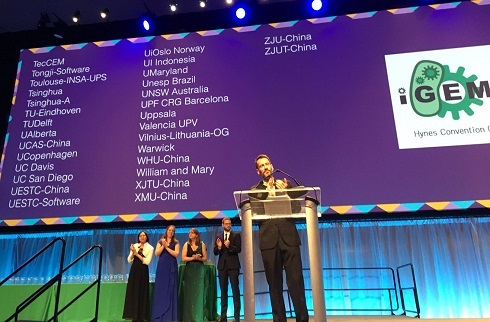 God medal awarded to the team. UCopenhagen can be seen on the left of the poster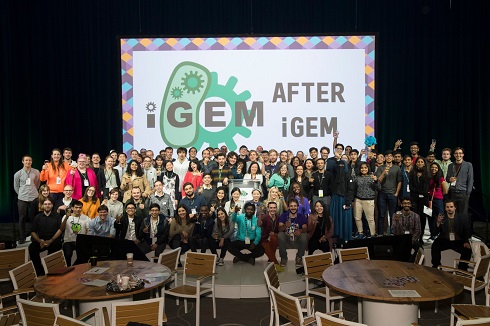 iGEM2018 was concluded with the first ever After iGEM Summit where iGEM'ers got together to learn about entrepreneurship and the road beyond iGEM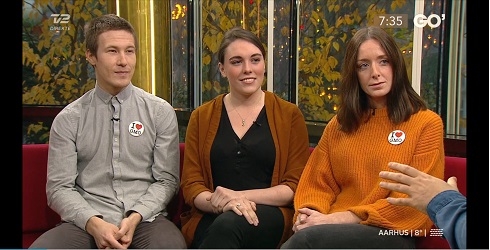 And then home to National News: Here Attila, Victoria and Stephanie at TV2 'Go'Morgen Danmark' sharing the good news with the Danish people.
Supervisors
Supervising the team this year at PLEN was:
Sotirios Kampranis (Main PI) 
Nanna Heinz
PhD supervisors:
Cecilie Cetti Hansen
Simon Louis Théodore A Dusséaux
Morten Hessellund Raadam
Davide Mancinotti
Victor Forman
Poster: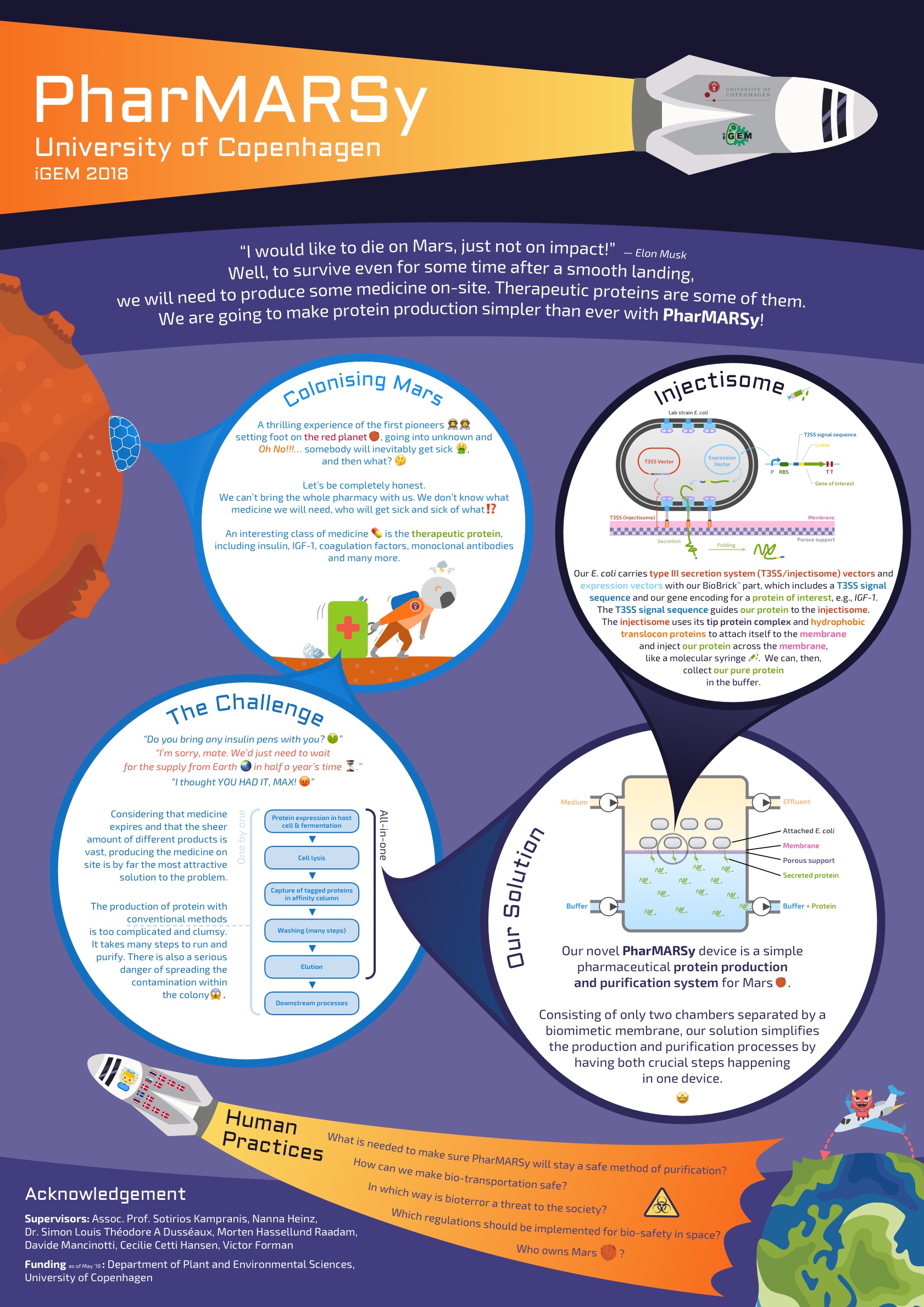 PharMARSy in the news
News of the team has been reported in danish media:
Videnskab.dk: Danske studerende vinder guld for opfindelsen af medicin til Mars-missioner
DR News: Danske studerende vinder guld: Opfinder medicinfabrik i en kuffert
Uni-avisen: Studerende udvikler miljøvenlig medicin til marsboere
TechBBQ 2018
Go'Morgen Danmark: