iGEM 2017 team InCell
Inspired by the fermenting research field surrounding interspecies and interdomain interactions our team has decided to pursue a study of endosymbiosis, its history, mechanisms, and future applications.
InCell is a strong international and interdisciplinary team with expertises ranging from Molecular Biomedicine to Communication and IT, including Biochemistry, Microbiology, and Food Science & Technology.
Follow the ongoing presentation of the team members on InCells Facebook page
What is iGEM?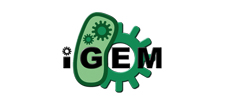 iGEM is short for the international Genetically Engineered Machine. The cross-disciplinary world championship in Synthetic Biology for students.
Read more here ...>
Sponsors
iGEM 2017 team members
Helen Saar, Joseph R Lorenz, Jon Fugl, Julius EN Grothen, Nermen Ghoniem, Stine Tougaard, Tinne AD Nissen, Marco Prevedello, Matthew J Erickson, Casper Larsen, Elmar Laigna, Hasim Tekin, Louise Rasmussen, Sissel T Stork