Lonesome hierarchy or collaborative anarchy
After-work event for young synbio investigators about working across disciplines to boost your PhD project
Talk by postdocs Tomas Laursen and Johan Andersen-Ranberg. Both have finished their PhD projects recently from Center for Synbio and have several years of experience with the advantages of working with synthetic biology and across disciplines - however very different. 
Their talk will include their personal experiences and general thoughts about:
Collaboration           Output           Leadership
working across disciplines
independence in collaborations, risks and opportunities
how to integrate cultures at different departments
how to navigate trust issues
negotiating authorships
sharing science, open source
funding the future, staying in academia?
shaping your own profile
public outreach, art and science
Free dinner for participants and networking afterwards
It will be fun and informal. Think Jeopardy or Mads & Monopolet. If you have specific questions you would like Tomas and Johan to prepare, please write to mbonde@plen.ku.dk
Tomas' project was very basic research but he managed to get far combining methods and knowledge from two departments, including culture clashes. Johan however ended up working more marketing oriented, getting experiences with patenting and industry negotiations. They both succeeded in getting own funding for postdoc projects and are leaving us after the summer to go to Berkeley.
TIME: 
May 27th 2015 from 16:30-18
followed by free dinner from 18-?
PLACE: 
Cafe Cadeau
H. C. Ørsteds Vej 28, 1879 Frederiksberg C
http://www.cafecadeau.dk/uk/
Café Cadeau is a non profit café. Its surplus is spent on humanitarian and integration projects.
The Center for Synthetic Biology coordinates research in synthetic biology within 4 faculties and gathers researchers and students from 6 departments at University of Copenhagen. The center forms an overarching structure of several research initiatives, which include various research groups within the center.
NB: The network is meant for all PhD students, postdocs, master students and young research assistants working in labs or research groups affiliated with the Center for Synthetic Biology. So even if you do not regard yourself as working with synthetic biology, you are very welcome to participate. Please forward this e-mail to any of your colleagues who might be interested in participating. 
Fields marked with * are required.
Want more NYSI Info?
For more information on NYSI and future events, contact Centre Coordinator Nanna Heinz at heinz@plen.ku.dk
Who Did You Miss?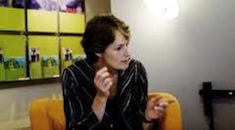 Evolva A/S
lectures and guided tour
Anne-Marie Engel
Head of Research, The Lundbeck Foundation
Sarah Blackford, BioScienceCareers
Career workshop for PhD students and postdocs
Peter Hildebrandt
Entrepreneur, CEO CC Synbio

Peter Olesen 
Chairman of the Danish Council for Strategic Research, CEO Actifoods.
Thomas Hamann
Senior Strategy Manager, Novo Nordisk A/S
Stephen Sligar
Professor in biophysics, University of Illinois at Urbana-Champaign
Nickie Spile
Vice-President at Novozymes at Research & Development