My Vision: Crossdisciplinarity & Academic Leadership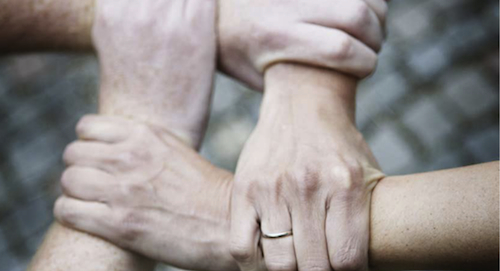 As a society we need alternative, sustainable solutions to the crises concerning climate, food, and ressources. Preferably, these solutions should harmonize with our societal values and they should create growth and jobs. In times of crises like these, many people look to scientists to come up with the answers.
When we need to develop knowledge-based solutions for complex problems such as energy supply, transition to green growth, or better medical solutions, it is necessary that we are able to collaborate across disciplines in new ways. It is paramount, however, that these collaborations are founded on each scientist's disciplinary knowledge. New technologies cannot be developed without considering their acceptance, implementation and use in society – both short and long term. One researcher or one discipline cannot lift this task alone.
This is one of the reasons that my research group strives to collaborate with many other groups within and outside the department. My research philosophy is to focus on providing new fundamental knowledge to intellectually challenging biological problems of potential interest to society. I co-founded the successful Center for Synthetic Biology to show the strength of cross-disciplinary research based on disciplinary expertise.
The Center is based on the integrated accomplishments of prominent research groups from the areas of plant biology, neurobiology, nanoscience, biophysics, and ethics. It has been our experience that success in cross-disciplinary research is achieved when strong academic leadership is practiced on all levels. This has been achieved by establishing cross-disciplinary work groups run by key investigators, by annual Center meetings, and by organizing annual international conferences within synthetic biology. 
I believe it is important to embrace the fact that research-based innovation for societal growth demands close dialogue with public, industrial and political stakeholders. The Center for Synthetic Biology therefore plans to further integrate itself with the non-natural sciences of University of Copenhagen.
Based on these new collaborations, we are looking to establish a novel and integrated bioethics and communications benchmark platform for making society and scientists equipped for constructive dialogue on new technologies and scientific social responsibility. This includes science mentoring of do-it-yourself citizen scientists.
In addition, research into the challenges faced by synthetic biology in terms of intellectual property is planned. Solutions that will enable integration of the bottom-up and open access approaches of synthetic biology with the existing legal framework will be proposed at the national and international level.
I have voiced my opinions on research politics in the following Danish newspaper articles: 
Fakturaen mangler by Lise Richter. 28.05.2012 - http://www.information.dk/302024
Verdensklasse kræver en egenkapital, der vil noget by Birger Lindberg Møller, Eske Willerslev and Thue W. Schwartz. 07.05.2012. English summary: https://synbio.ku.dk/news/uni_savings_positions/