Birger Lindberg Møller
Plant Biochemistry
Plants fascinate me and plant biochemistry has always been my research passion and drive. This is because plants are the green chemists par excellence on planet Earth. Based on carbon dioxide and solar energy, they produce an amazing array of bioactive natural products. These natural products play crucial roles in plant growth and fitness enabling plants to adapt to environmental challenges and communicate with other organisms. Plants are the key food source for humanity and many of the natural products are used in human medicine.
"In all aspects of their lives plants are able to communicate with their surroundings by using complex biochemistry." –Birger Lindberg Møller
Synthetic Biology
In my research, we study how plants orchestrate the synthesis and storage of natural products and their on demand bio-activation to exert their specific biological functions. Based on these data and the new FIND-IT technology developed with the Carlsberg Research Laboratory, improved cultivars of key crops are obtained. Using the approaches of synthetic biology, desired high value natural products are produced by heterologous expression of their biosynthetic pathways in microorganisms and algae. In collaboration with Nature, the aim is to develop the chloroplast as a future powerhouse for light-driven synthesis replacing use of fossil resources.
Our synthetic biology approach integrates legal studies, bioethics and communication to equip society and scientists to take part in constructive dialogues on new technologies and Responsible Research and Innovation.
To learn more about the specific accomplishments, please check the links on the right.  
View the Center's scientific publication output here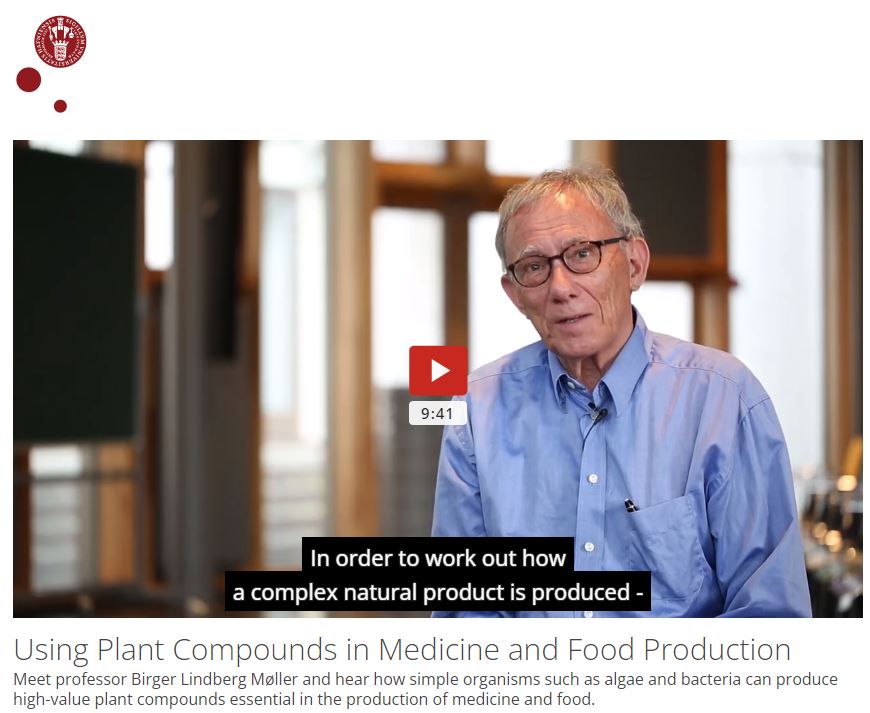 Using Plant Compounds in Medicine and Food Production
Material Design with Synthetic Biology
Watch this movie made by ABSC TV about Center for Synthetic Biology
Watch Birger Linberg Møller's TEDx talk on synthetic biology: 
"Plant Power - the Ultimate Way to Go Green"
Contact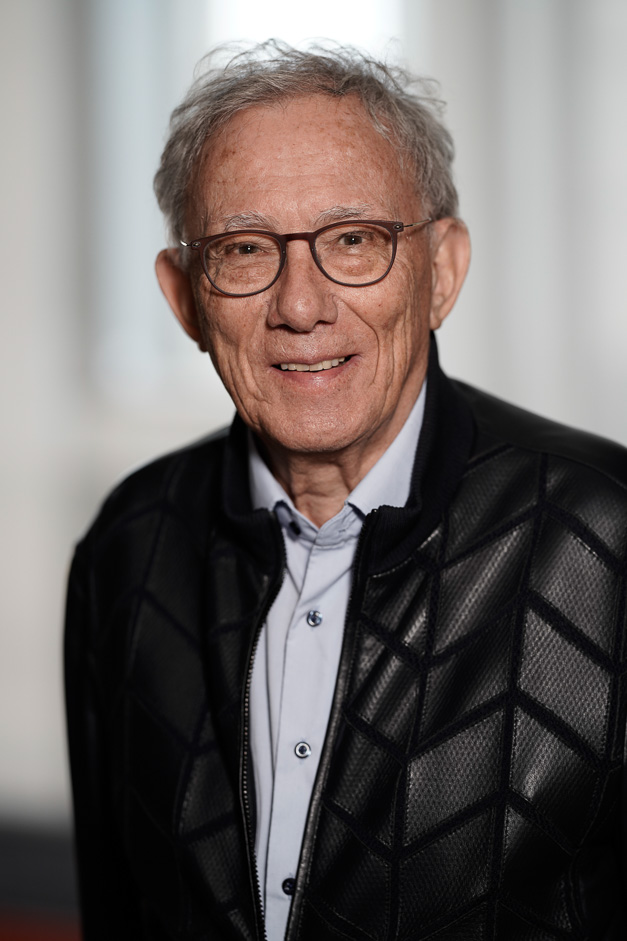 Birger Lindberg Møller
D.Sc., Professor, Plant Biochemistry
E-mail: blm@plen.ku.dk
Address: Thorvaldsensvej 40, 1871 Frederiksberg C, Denmark